My message to OCCUPY today is that you should be demonstrating solidarity with the police.  They are people too.
Looking on Facebook sites associated with OCCUPY, am I missing something?  I do not see any sign of horror at the murders of Officers Wenjian Liu and Rafael Ramos by a Ismaaiyl Brinsley,  apparently a  member of a Baltimore gang called the Black Guerilla Family.  On an account linked to the shooter's ex-girlfriend, Brinsley posted a photo of a silver handgun and a threatening message to police: "I'm Putting Wings On Pigs Today. They Take 1 Of Ours…Let's Take 2 of Theirs."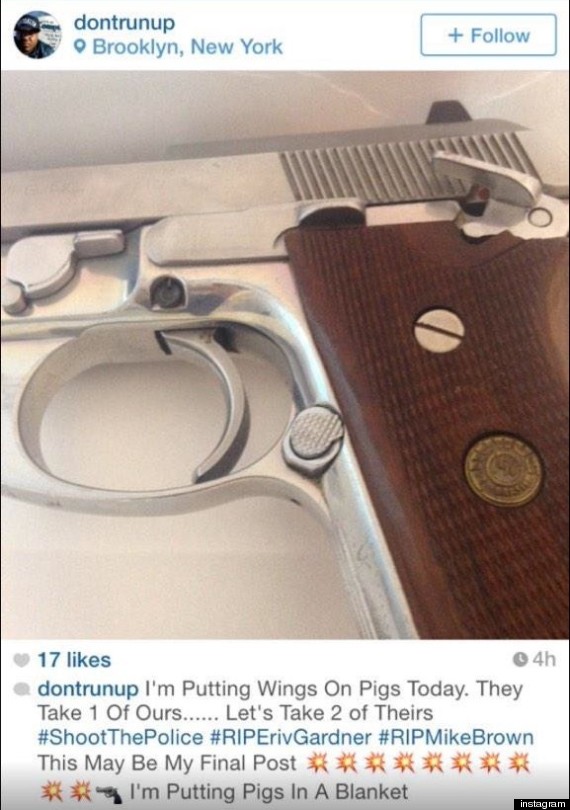 No sane person is going to blame the Black community for this .. UNLESS there is a failure of leadership from that community to call out the pain done to the Liu and Ramos families.
I personally will call on the OCCUPY movement to stop its racism.  The issue here,as in the death of Michael Brown, is not cops versus Black people. It certainly is not an issue of "white" bigotry toward "black" people.
The issue is class.  Poor people living in ghettos patrolled by others of the same class but paid to maintain order.