I recommend this video. As expected, the Foxies try to paint this as the result of ALL political rhetoric.
Jesse Kelly, a tea party-backed Republican and Gifford's opponent last election, held one event duing that said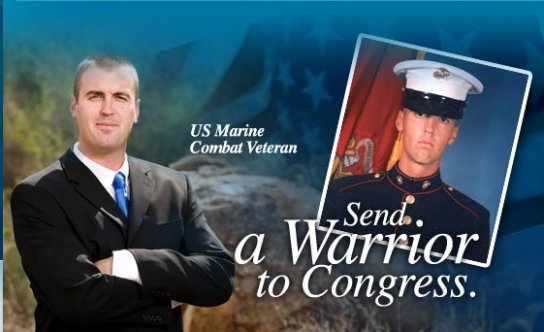 "Get on Target for Victory in November Help remove Gabrielle Giffords from office Shoot a fully automatic M16 with Jesse Kelly."
Citizens United Endorsement of Kelly

The death toll, so far:
-John Roll, 63, a federal district court judge.

-Gabriel Zimmerman, 30, Giffords' director of community outreach

-Dorwin Stoddard, 76, a pastor at Mountain Ave. Church of Christ.

-Christina Greene, 9, a student at Mesa Verde Elementary

-Dorthy Murray, 76

-Phyllis Scheck, 79
Giffords' own words, from before yesterday's events, are VERY worth reading"
"I think it's important for all leaders, not just leaders of the Republican Party or the Democratic Party … community leaders, figures in our community to say, 'Look, we can't stand for this.' I mean, this is a situation where people really need to realize that this rhetoric, and firing people up, and even things … For example, we're on Sarah Palin's targeted list, but the way she has it depicted has the crosshairs of a gunsight over our district. And when people do that, they've gotta realize that there's consequences to that action."
At one of Gifford's events, a man in the crowd dropped a firearm.  Her comment: "When you represent a district that includes the home of the O.K. Corral and Tombstone, 'The Town Too Tough to Die,' nothing's a surprise out in Cochise County,"
There is a personal, Jewish issue here as well.  Gabby Giffords is the granddaughter of Akiba Hornstein, the son of a Lithuanian rabbi who in the 1940s moved from New York to Tucson. He later changed his name to Giff Giffords in an effort to avoid anti-Semitism. Though raised in a mixed home,  after a visit to Israel in 2001, Gabby committed herself to Judaism. She said at the ti
me,
If you want something done, your best bet is to ask a Jewish woman to do it. Jewish women — by our tradition and by the way we were raised — have an ability to cut through all the reasons why something should, shouldn't or can't be done and pull people together to be successful."
The book in her hand as she was sworn in, in the Torah.
Following are more quotes from and about Arizona:
(from the Arizona Central) , Talking Points Memo and other sources

Pima County Sheriff Clarence Dupnik, a 50-year veteran of law enforcement:

When you look at unbalanced people, how they respond to the vitriol that comes out of certain mouths about tearing down the government. The anger, the hatred, the bigotry that goes on in this country is getting to be outrageous.

Allyson Miller, a founder of the 500-member Pima County Tea Party Patriots, told TPM in an interview today that the members of her group, as well as the entire city of Tucson, were "deeply saddened" :.

"I did feel, you know, very like 'why are they jumping to this conclusion before they even knew the person's name?' They're jumping to this conclusion that it has to do with the hotly contested Congressional race," "Well, apparently, from what I've seen so far…it's looking like that's not the case."

"There are people in society that are just going to do these things, unfortunately. And then, what happens is, you know, in this case, people trying to use it to create further divisions between the right and the left. I think it's irresponsible, in my opinion…what it does is polarize people even further."

Miller said she hoped opponents of the tea party won't use the Giffords shooting to try to score political points against the movement.

Tucson Tea Party leader

"I think anytime you start suppressing freedom of speech, I think it's wrong. I live here and I didn't hear anything [in the 2010 campaign] that concerned me in terms of inciting violence."

Greater Phoenix Tea Party Patriots

"According to the latest reports this crime does not seem to be an act of cogent political activism but to have been perpetrated by a person of questionable mental stability,"  "The Greater Phoenix Tea Party Patriots condemn, in the strongest possible terms, all violence against any public official as well as any other person, especially innocent children."

Rep. Grijalva (D)

"The tone and the tenor of the debate in politics for the last six, seven, eight years, has been extremist," "The opposition is demonized and made to appear inconsequential. You saw it in all the health-care forums that I went to where the hatred was palpable. You also see it over the issue of immigration."   "We went into this business to try to serve," Grijalva said. "We understand that we have opponents, but we shouldn't treat each other like enemies."

Rep. Ed Pastor (D) the senior member of Arizona's House delegation, recalled protesters outside his campaign office "packing guns" and worrying his wife.

"Anybody, regardless of their mental state or their emotional state, can go get a gun." "These guys are spewing hate on both sides,"


"People ask 'Where's your security?' And I say, 'It's my two hands, and they're getting older,' " "A lot of times you go into a situation not knowing what to expect, and obviously things work out."

Rep. Jeff Flake, R-Ariz.,

"I'd rather not talk about it," "I don't want to give anybody ideas or anything else. I'd just rather not say."

Former Rep. Harry Mitchell, D-Ariz., who lost his seat in 2010, also received death threats.

""I don't know what his motive was, but this person could have stood in line, talked to Gabby, gave his grievances and offered his suggestions like everybody else, and that's the way democracy works," "It's really unfortunate that this happens, but, thank God, it doesn't happen very often in American politics."

Gov. Jan Brewer, (R)

"I've always believed that government ought to be open and people ought to be freely able to access the facilities," "I think its important, but I would assume, under the circumstances that we've all seen today, that security, in some manner, probably will be increased."

Sen. Jon Kyl, R-Ariz.

"Congresswoman Giffords is a good friend, and I find it especially saddening that such a heinous crime would occur while she was fulfilling her congressional responsibilities. All of us will work to ensure that justice will be served fully and swiftly."

Sara Palin:

"Remember months ago, "Bulls eye" icon used 2 target Obamacare-lovin' incumbent seats?"

In the meantime, Ms. Palin has been scrubbing remarks frmm her Facebook entries.
On that did not (yet) get scrubbed:

"This guy was a Hitler worshipper, a pure socialist. If you want to blame anyone, try the left wing agenda. She was against the Obamacare and all the radical left. She was a moderate democrat. That is what made her a target of the left. I would not put it past Obama and his regime to have perpetrated this horrific action. Chicago politics at it finest."

Tea Party Express Chairman Amy Kremer.

"We at the Tea Party Express are shocked and saddened to hear about the terrible tragedy that took place in Tucson today. It is appalling that anyone would commit such unthinkable violence against Congresswoman Gabrielle Gifford, her staff, a sitting federal judge and the many other victims and families impacted. "
Newt Ginrich:
"There's no evidence that I know of, that this person was anything except nuts."

"Look, I think it's amazing that people who cannot bring themselves to connect any kind of radical Islamist ideology to the 126 people who've been indicted in the United States plotting terrorism, people who would immediately scream about ethnic profiling, people who on the left have every possible incentive to never allow any one to draw conclusions, suddenly say things that are just factually untrue.
Mother of nine years old Christina Taylor Green, who died at Safeway Massacre:
"I allowed her to go, thinking it would be an innocent thing. "From the very beginning, she was an amazing child, "She was very bright, very mature, off the charts."