In an unprecedented move, the supreme leader, Ayatollah Ali Khamenei, ordered an investigation into the hitherto untouchable Islamic Revolutionary Guard Corps, whose base outside Tehran launched the missile that downed flight 752.
A senior IRGC commander, Gen Amir Ali Hajizadeh, confessed publicly that he knew the plane had been shot down almost immediately after it happened, and asked for forgiveness. His statement was broadcast on YouTube. Hajizadeh, the head of the Revolutionary Guards' aerospace division, apologised on television and said the group took full responsibility for the disaster, saying he wished he could die when he heard about the incident.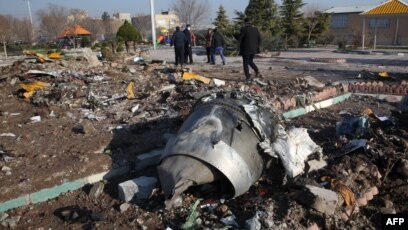 A missile operator acting alone because of a "communications breakdown" had mistaken the plane for a cruise missile heading towards a sensitive Revolutionary Guards site, and only had 10 seconds to decide whether to fire, he said. "He was obliged to make contact and get verification. But apparently, his communications system had some disruptions. Either the 'jamming' system was the cause or the network was busy," said the general.