Donald Trump Taps Border Hawk, Commandant of Guantanamo To Head DHSI have a personal reason to be scared of General Kelley.
The scary part of the Trump appointment for me is something called "The Federal Protection Service."
Originally part of the INS, the FPS was created as part of Homeland Security after 9/11. Unlike all other domestic place agencies, the FPS claims exemption from constitutional oversight. I know this because I had the misfortune to be arrested by FPS police.
I had gone to the Seattle Passport Office to renew my passport. I has a small pocket knife which I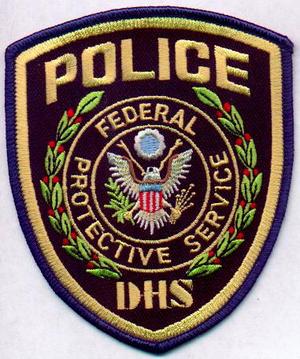 disclosed and would have been more than pleased to have disposed of.  The security folks refused to do that and insisted instead that I go outside the building and leave the knife on the downtown Seattle street.
I did not think leaving a knife on a downtown Seattle street was legal.  I asked for my cell phone back since I had also sent it through the belt.  The belt agent asked why I wanted my phone.  I said I wanted to call the Seattle Police and ask what to do with the knife.
The person on charge of the belt refused to give me my phone and called for help.  Armed men in police uniform with no identification of their agency cuffed me and said they were filing charges of resisting arrest.  When I said I wanted to contact the Seattle Police, these"Police" said that the Seattle Police has no jurisdiction within several blocks around this building.
After refusing to identify their agency (other than saying they were "the police") or provide their names,  they then released me on the street.
Upset, I tried to find who these folks were.  Neither the building manager (General Services Administration),  the US Marshall's office nor my congressman (Jim McDermott) was able to find out.
Eventually I found who these thugs were.  I discovered that they are part of the Federal Protective Service.  The  FPS is an agency within the Department of Homeland Security.  Unlike the Seattle Police, the state police, or even the FBI, the FPS has NO PROCEDURE for filing complaints against its officers.  Worse, according to their website, the FPS code of conduct does not include the need to respect constitutional rights.
I spent about $5000 for an attorney.  She forced the GSA and FPS to divulge their video, confirming that the charges against me were absurd.  We met with Jenny Durkan, the Federal Prosecutor.  The charges were dropped.