'from the Hindu Bigger plot to destroy political system'
Calling the anti—government protests "part of a bigger plot to shake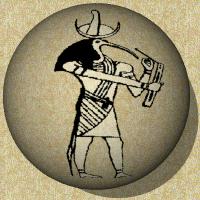 the stability and destroy legitimacy" of Egypt's political system, Mr. Mubarak said, "we aspire for more democracy, more effort to combat unemployment and poverty and combat corruption."
Still, his words were likely to be interpreted as an attempt to cling to power rather than a pledge to take concrete steps to solve Egypt's pressing problems, poverty, unemployment and rising food prices.
"Out, out,
out!" protesters chanted in violent, chaotic scenes of battles with riot police and the Army, which was sent onto the streets for the first time on Friday during the crisis.
from Haaretz …"The people want to bring down the government!" "Revolution!" "Revolution in Tunis and revolution in Egypt – Mubarak Out!" These have been the cries of tens and perhaps hundreds of thousands (depending on who's counting ) of Egyptian demonstrators since Tuesday. If numbers are an indication of success, then there is no doubt that local opposition movements have chalked up a huge victory, perhaps the biggest in Egypt's history.
Washington –  An Obama administration official says the U.S. will review its $1.5 billion in aid to Egypt based on events unfolding in the country, where the authoritarian government is struggling to extinguish huge and growing street protests. from Vos is Neias.